Surprising Smoothie Ingredients
DISCLAIMER
This blog does not intend to provide diagnosis... Read More

This blog does not intend to provide diagnosis, treatment, or medical advice. Read more. The content provided on this blog is for informational purposes only. Please consult with a physician or other healthcare professional regarding any medical or health-related diagnosis or treatment options. Information on this blog should not be considered as a substitute for advice from a healthcare professional. The claims made about specific products throughout this blog are not approved to diagnose, treat, cure, or prevent disease.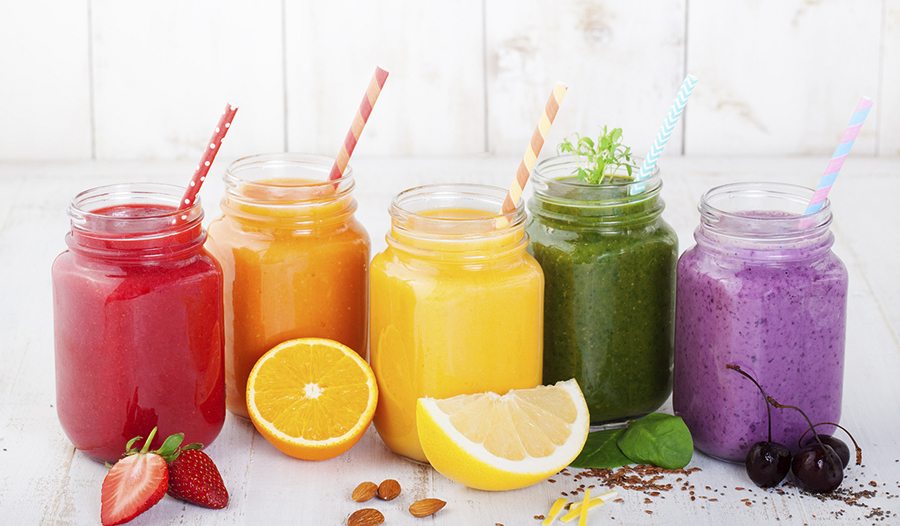 Here are some surprising, but healthy ingredients that you can add to your smoothies!
Smoothies are instantly refreshing, satisfying, and delicious. We sometimes use them as a way to ingest foods that our bodies need that may not be so pleasant on their own. You should add the following ingredients to the list.
Green tea is a catechin and an antioxidant, so it packs a lot of benefits. Research shows that it may reduce the risk of pancreatic cancer by up to 50 percent. It could also reduce the risk of several other cancers. Green tea might help fight heart disease and stroke, and studies in 2011 showed that it significantly reduced cholesterol levels. The best type to add to your smoothies is matcha tea in brewed or powdered form.
Collagen occurs naturally in the body and is what's responsible for giving our skin elasticity. It also helps improve the quality of your hair, nails, muscles, and bones. Reap all the benefits from collagen powder by pairing it with an ingredient containing vitamin D or A.
Seaweed is high in fiber and loaded with beneficial minerals and trace elements. It also increases gut health and makes you feel full longer. Keep the flavor of this sea veggie from overpowering your smoothie by only using a teaspoonful of kelp powder, dulse flakes, or dried, soaked seaweed.